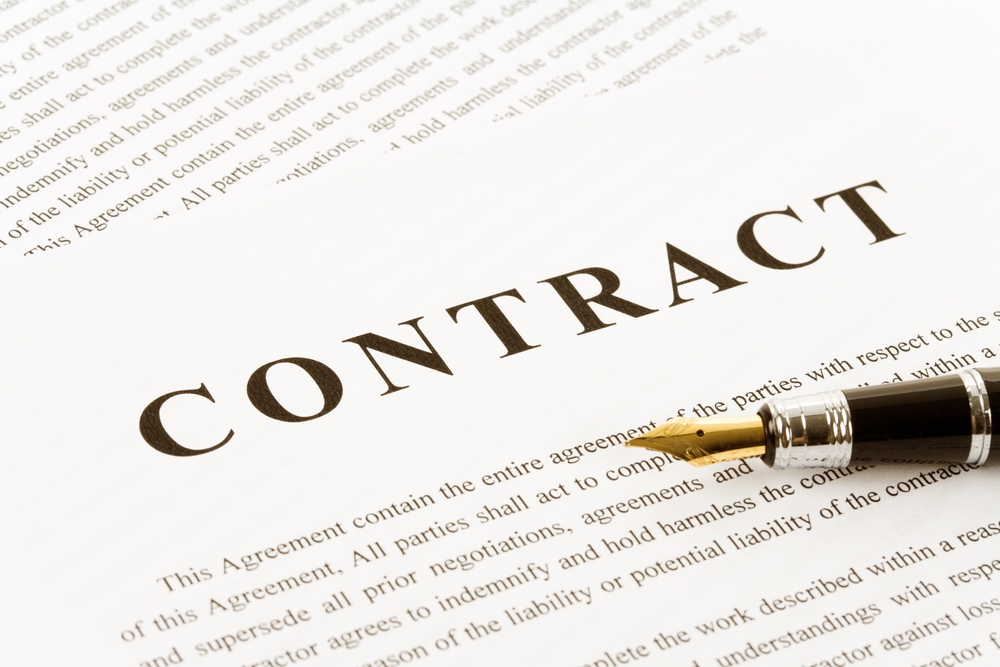 Source: 'Frankology' Blog, By The Fold
The unfair contract laws* which start on 12 November 2016 will be a powerful tool for small businesses when negotiating contractual indemnities. Charmian Holmes explores why…
What is an unfair contract term?
An unfair contract term is a term which:
• causes significant unbalance to someone's rights and obligations;
• would cause them detriment if it was relied on; and
• is not reasonably necessary to protect the legitimate interests of the party relying on it.
Until now, small business had no option but to sign an unfair contract – or miss out on the opportunity for that work.
Who's protected?
There are 2 key criteria:
• you must be a small business (ie less than 20 employees); and
• (the upfront contract price must be <$300,000 (for contracts of 12 months or less) or <$1,000,000 (for contracts of > 12 months).
From 12 November 2016, small businesses can challenge any unfair contract term. The onus is on the big business (or government authority) to prove those terms are not unfair. If they are, the term is void and can't be enforced against the small business.
This is a long awaited and hard won protection for small businesses which has the potential to significantly enhance their ability and willingness to provide services to big business. Let's look at how it will apply to unbalanced indemnity clauses.
One-sided indemnity clauses
There are a number of ways in which indemnity clauses could be challenged as unfair contract terms – these include:
• Indemnities which transfer liability to the small business for losses or liability regardless of fault.
• Indemnities that require the small business to be liable for the other party's negligence.
• Unlimited indemnities, eg where there is no financial limitation.
• Indemnities for consequential loss, or excessive liquidated damages.
What about contracting out of proportionate liability?
The proportionate liability laws enable contracting parties' liabilities to be adjusted to the proportion to which they caused, or contributed to an event that caused a loss. Clauses which contract out of this and impede the small business' ability to join the big business as a concurrent wrongdoer in litigation involving a third party are manifestly unfair!
This means that small businesses can challenge any indemnity clause that differs substantially from the smaller business' liability in the absence of the contract. Especially if it would trigger a contractual liability exclusion in an insurance policy – as this would mean that the small business would
have no insurance coverage for the exposure.
Small businesses rarely have the financial resources to indemnify big business without recourse to their liability insurance. The irony in this situation is that the contract usually requires the small business to hold
those insurances for this very purpose.
Once the new laws commence, small businesses will have more ability to challenge these types of clauses as it will be illegal to include them in contracts with small businesses. This will reduce the current imbalance in negotiating power between small and large businesses and reduce exposure to uninsured losses.
What about contracts signed before 12 November 2016?
Big business can continue to use contracts with unfair terms until 12 November. If you feel like you're being pressured to sign something now, this might be why!
If you sign a contract before 12 November 2016, it will be harder to challenge any unfair contract terms – but you should try.
If an existing contract continues after 12 November 2016, ask for changes now to redress the imbalance in the indemnity and other clauses. If that's not possible, the new laws will only apply to the contract, when it is renewed, varied or extended after 12 November 2016.
.
*Treasury Legislation Amendment (Small Business and Unfair Contract Terms) Act 2015
Author: Charmian Holmes